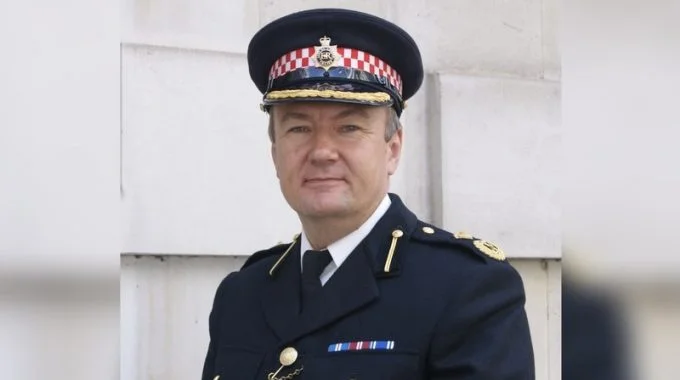 Dinner with the City of London Police Commissioner Mr Ian Dyson QPM
We were honoured to have Ian Dyson QPM, Commissioner of Police for the City of London, as our principal guest at JP Morgan in Canary Wharf. A wonderful view over London was afforded to members and guests from an executive dining room on the 31st floor, where we enjoyed an excellent repast with fine wines and good company.
We were privileged to welcome, as guest of the Company Mr Steve Cyrus, newly appointed Legal Attaché (Federal Bureau of Investigation) at the Embassy of the United States of America in London. The guests were welcomed by our Master, Stephen Emmins.
The Commissioner gave an insightful presentation under the Chatham House rule of the role of the City of London Police both locally and nationally as affected by Politics, People and Technology. He covered Policing, Counter Terrorism and Fraud and responded candidly to some searching questions.
We are most appreciative of the efforts of Jon Denial and the generosity of JP Morgan for hosting the event and for providing the food and wine, allowing donations made by those attending the function to directly benefit our Charitable Trust. We are also grateful to Steve Kenny of Axis Communications and Bob Forsyth of Kings Secure Technologies for their generous sponsorship of the dinner.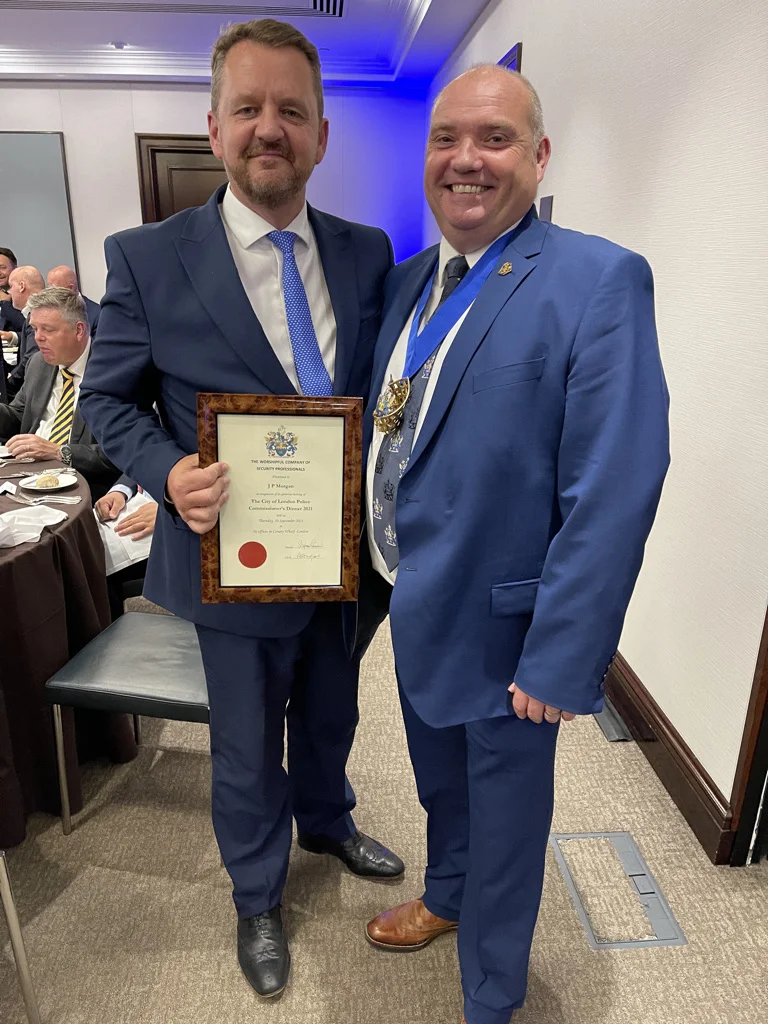 The Master thanked the Commissioner for his support to the Company, and for the fifth dinner that he has hosted in the past six years, raising over £50,000 for the Charitable Trust. The Commissioner will retire early in the New Year and the Master wished him a long and happy retirement, and is looking forward to his continued engagement with the Company.
Russell Penny, Middle Warden.