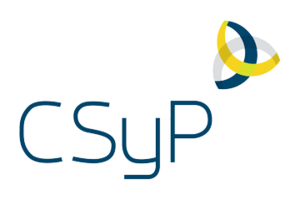 Professional Standards in the Security Profession
Successful security management requires proven competencies across a range of technical disciplines including strategy, cyber security, risk and project management, leadership, regulation, communications, and reporting.  Before 2010 in the UK, there was no independent professional qualification which was based on assessments carried out within the working environment. At that time there was no professional standard which had been universally recognised and which met the same levels of attainment as a doctor, nurse, chartered accountant, lawyer, chartered engineer or teacher.
The powers granted by the Royal Charter gave the Worshipful Company of Security Professionals an obligation to create and maintain such a Register of Chartered Practitioners in security practices, and to establish such conditions for qualification and registration as may be desirable.
In 2010 the Register of Chartered Security Professionals was created, with successful applicants becoming Chartered Security Professionals who earn the right to use the post-nominal CSyP. The Register provides a means of recognising and maintaining high standards, and for providing on-going proficiency for individuals throughout the Security profession.
Today the Register of Chartered Security Professionals is recognised across the UK and beyond, including by the Security Industry Authority (SIA), the Centre for the Protection of National Infrastructure (CPNI) and membership organisations including the Association of Security Consultants (ASC) and the International Professional Security Association (IPSA).
The Chartered Security Professionals Registration Authority (CSPRA)
To define the requirements of what skills and levels of attainment are required to become a Chartered Security Professional, the Court of the Company created the Chartered Security Professionals Registration Authority (CSPRA) to be responsible for the Register. The CSPRA is a full Committee of the Court, and its operation and make-up are defined in Schedule 2 of the Company's Royal Charter.
The CSPRA operates the Register in conjunction with the Security Institute, who have been appointed as its Administrators. Together, the CSPRA and the Security Institute have developed the detailed requirements for the Register of Chartered Security Professionals, so that applicants not only have to demonstrate a very high level of professional competency, but they must also comply with a Code of Professional Conduct, a professional disciplinary code, and complete continuous professional development each year.
Successful applicants are described as Chartered Security Professionals and may use the post-nominal CSyP.
For the purposes of the Register, the term Security encompasses the protection, guarding or defence of people, their property (real or intellectual) and the Realm. That protection extends to threats posed by crime, terrorism, or business malpractice. It is the business of dealing with the risks presented by such threats and the creation of a response and defence to them, and it also includes everything that works towards the provision of protection, guarding or defence, including intelligence gathering, research and information technology.