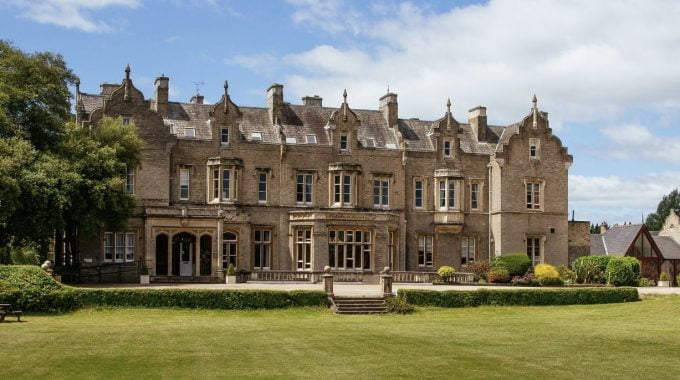 The Company's Annual Golf Day was held at Shendish Manor Golf & Country Club on Thursday 16th September 2021, with the event being kindly sponsored, once again, by converged IP solutions distributor Mayflex.
With the 2020 Golf Day not having taken place due to COVID-19, it was great to get back out on the course, and it was clear that everybody was keen to show off their golf prowess at this well attended event. The weather was glorious, with lots of sunshine and very little wind making conditions; perfect for some very low scoring rounds. The course was in excellent shape, and the greens were in great condition though a little slower than expected by some.
A total of twelve fourballs contested for the Team Trophy based upon a stableford format using full handicaps with the best three scores counting on each hole. In addition to the team competition, there was also a trophy up for grabs for the best individual score of the day.
It was clear that everyone had enjoyed the golf, but the players weren't finished showing off their golfing skills as they eagerly entered the extremely competitive charity chipping contest; held on the lawn outside the front of the hotel raising £400 for the Charitable Trust. Based on the chipping being displayed, it was slightly baffling how some of the golfers had achieved such low scores on the course, though the amusing chipping display may have been influenced by several visits to the nineteenth hole!
A relaxed and enjoyable dinner was followed by the prize giving ceremony held in the Apsley Suite with Past Master Stuart Seymour on hand once again to present the prises and provide an update on the excellent work undertake by our Charitable Trust.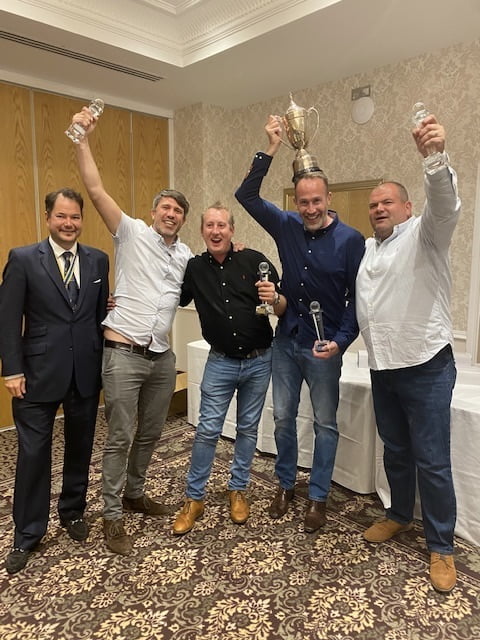 The winners of the Team Trophy were the Norbain Team, consisting of the Brad Kenyon, Ceri Evans, Ben Maggs and Peter Winterbottom with an unassailable 128 points. The runners-up were the Suprema Team with 119 points.
The Winner of the Individual Trophy was Rob Whelan from Gratte Brothers, with an outrageous 46 points. Marc Dee from DVS collected the runner-up trophy with 44 points.
Many thanks once again to all those who attended, donated raffle prizes, and gave generously on the day. Special thanks must also go to our sponsors Mayflex. The day was a great success enjoyed by all and, most importantly, raised over £7,000 for our Charitable Trust.