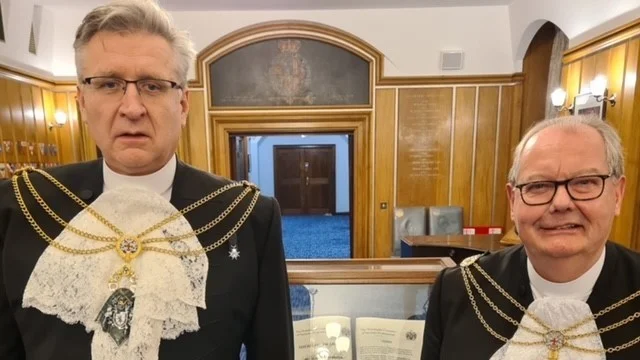 The Sheriffs' Reception at The Old Bailey
The Sheriffs' Award for Bravery is an annual Award which was initiated by The Worshipful Company of Security Professionals following the London bombings in July 2005. It recognises individuals who have acted to confront danger to another person, without consideration for their own safety.
Each year in October, following the presentation of the Award to the Principal Recipient at the Company's Annual Dinner, the Sheriffs launch the Award for the ensuing year. In February the Sheriffs attend a re-launch at a Reception, hosted by the Worshipful Company, held in the Judges' Dining Room at The Old Bailey.
The reception for this year's Sheriffs' Award for Bravery took place on 23 February. It was presided over by Aldermanic Sheriff Alastair King and Non-Aldermanic Sheriff Andrew Marsden.
The Master welcomed the Sheriffs, Members of the Company and Guests and introduced Sue Jones, Junior Warden and Chair of the Sheriffs' Award Working Group for 2023. The Junior Warden then gave a brief history of the Award and overview of how the process is managed.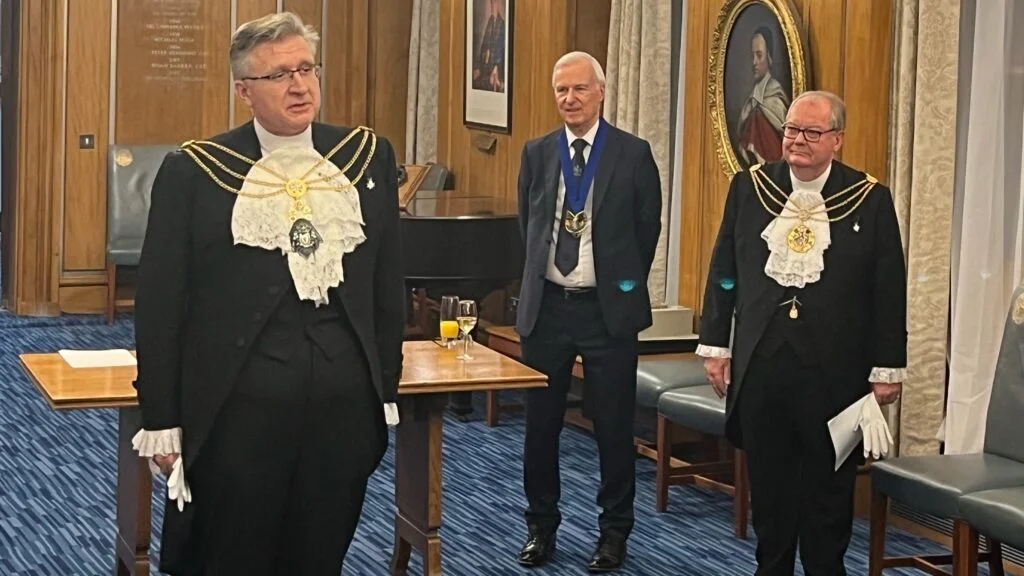 The Award is a highly prestigious one with the Principal Recipient receiving a trophy, a framed certificate, and a cheque for £5,000. By order of the Sheriffs their name is permanently inscribed on the Honours Board and in the Book of Honour, both of which are on permanent display at The Old Bailey.
During their speeches the Sheriffs thanked the Worshipful Company for their continued support for the Award. Having been involved in the 2022 selection they remained hugely impressed by the bravery and selfless acts of those nominated. Those nominees were a wonderful source of inspiration to us all.
Nominations are sought from across the United Kingdom and are open to any person, whether a member of the public, the Emergency Services, the Armed Forces or anyone employed in the Security Industry. The closing date for this year's nominations is 1 August 2023.
If you know someone who deserves to be nominated, please submit your nomination on the WCoSP website: Sheriffs' Award for Bravery – WCoSP or you can contact the Clerk, via email – [email protected].