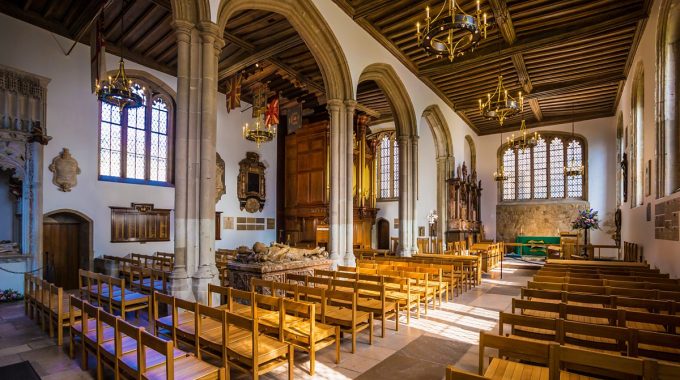 Founders' Service at The Chapel Royal of St Peter ad Vincula
The Worshipful Company of Security Professionals Founders' Service was held at the Royal chapel of St Peter Ad Vincula at HM Tower Of London on the Thursday, 16th February 2023.
The guests arrived and every one was seated.
The service started at 18.30. The Chaplain, Choir, Officers and Clerk processed into the Chapel and took their seats and we were all very warmly welcomed by Cannon Roger Hall MBE, with an insightful speech about the virtues of life and the strength of Christian marriage, finishing on talking about the life long journey we all have to undergo life's pitfalls and triumphs.
An uplifting hymn was then sung by the Chapel Royal's magnificent choir led by the Master of Music, Mr Colm Carey BMus.
The First Lesson was read by the Master Paul Miller, Genesis 32:22 -32.
The Second Lesson was read by Past Master Steve Neville OBE, Titus 2.
As always the Chapel Royal's choir amazed the congregation with their enchanting and magnificent singing throughout the evening.
The Master read aloud the Memorial Roll of members who have very sadly passed away.
The National Anthem was sung, and we ended the evening with a very rousing recessional Hymn of Mine eyes have seen the glory, Of the coming of the Lord.
The Chaplain, Choir, Officers and Clerk processed out of the chapel to the sounds of the great organ.
After the service, several members headed to the Liberty Bound public house, to reflect on a very pleasant evening.
Paul Lavery
Liveryman & Steward