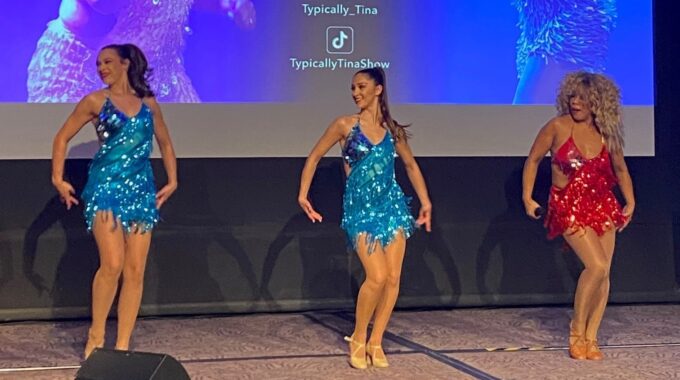 Raising money for the Charitable Trust has never been more important. We know that intervention by the charities we support is having an impact and the Annual Spring Dance is committed to deliver a social event that also raises awareness and funds.
Over 180 people attended the 21st Spring Dance, a Worshipful Company of Security Professionals fundraising event and the biggest in the UK security sector, on behalf of the Charitable Trust, raising over £32,000.
Following a drinks reception, we were entertained during dinner with the soulful vibes of Irie J as MC. The online auction was presented on screen and tablets at each table with active bidding right up to the deadline! Lots included 02 private box seats for the last Elton John tour, 02 private box seats for 4 at the Who Hits Back tour, dining at the House of Lords, private box for 10 people at the Albert Hall, Monte Carlo experience for 40 people, private Chef with food and wines included for 8 people cooked at your home – the successful bid came from Jayne and Mike Barley which raised questions whether they might wear more than aprons this year?! There were exclusive candles, premium wines in a Fortnum & Mason hamper, a £900 wine library voucher priced at £400; an exclusive black-tie regimental dinner for 2 in the City of London and the exclusive Springbank single malt.
Our sincere thanks go to all those who supported the evening including: JCI, the Kingham Family, CIS Security, Baroness Henig, 3MI Battalion, RAF Police, SSR Personnel, RAF Regiment, Wilson James, UMBRA International, Daisy French, Peter Fraser-Hopewell, Yasmeen Stratton, HMS Medway, Goss Twins, ExCeL, Wembley Stadium, Malcolm Davidge, Pertemps and the RMP.
Thanks to the apprentices and young members (our silent ninja's!) who roamed the room collecting money for the raffle as well as taking pledges for the Hackney Carriage Drivers Magical Taxi Tour.
Following dinner, 'Typically Tina' and her dance troupe were released and entertained us! A few members showed their extraordinary dance moves and our thanks to resident photographer Roy Cooper who captured so much of this on camera as well as many other photos we can share!
Special thanks go to ALL our sponsors: Event and auction – Hikvision UK & Ireland, Entertainment – Universal Security Systems, Professional – Northern Trust, Reception drinks – IFSEC Global – Security & fire safety news and after-party bar – Mayflex, Hackney Carriage Drivers appeal – Gratte Brothers Ltd, our SBF appeal sponsor – SSR Personnel and Charitable Trust appeal sponsor – PINKERTON | Comprehensive Risk Management. We thank our media sponsor Professional Security Magazine.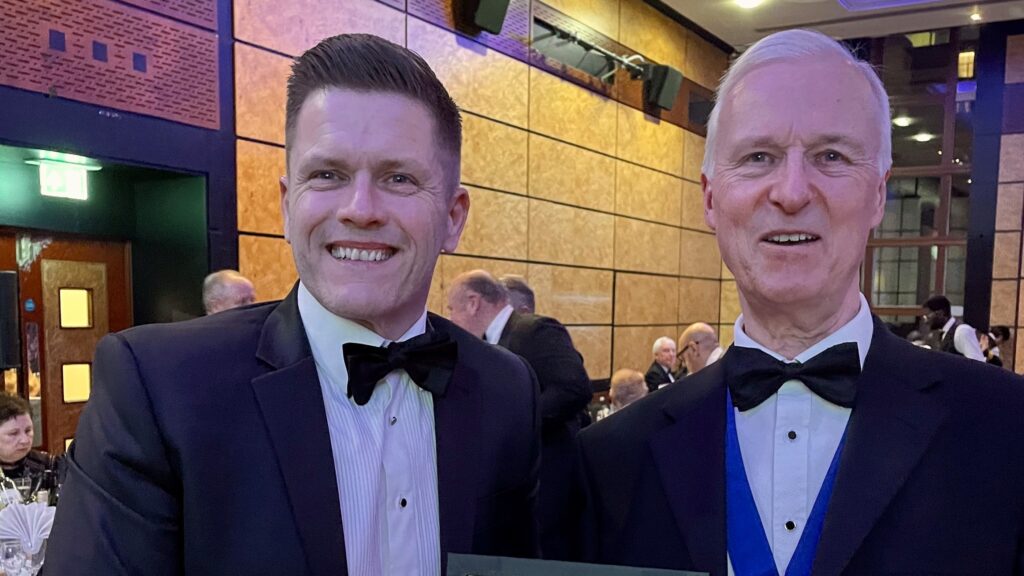 Thank you to all and every one that attended, that bid on the auction lots, gave money in the raffle and made a pledge to the Magical Taxi Tour – You have made a difference to someone.
Sincere thanks to Past Master, Peter French MBE, CEO at SSR Personnel for coordinating another successful event that has raised such an extraordinary amount.
If you were unable to attend or were unlucky in your auction bid, you can still make a donation to the Charitable Trust including The Security Benevolent Fund, please go to the GoFundMe links on the website www.wcosp.org/about-the-charitable-trust or contact Adrienne [email protected]