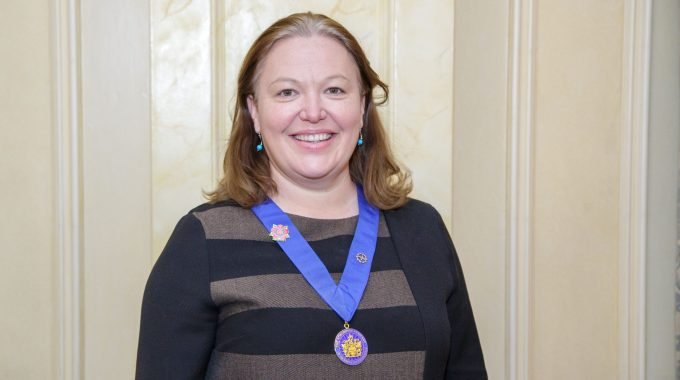 Update from the Charitable Trust – 21 Years Old
On 27 March 2022, the Trust turned 21 years old. I would like to pay tribute to those who had the foresight to set it up and to set it on its journey to supporting the security sector (both public and private, and including blue light services and armed forces) as well as wider public protection issues including education. 
The WCoSP Trust, through its 12 Trustees, continues to administer the funds raised by the Company and others for charitable purposes. We have recently held a strategy day for the Trust (in January) as well as reviewed the financial strategy in accordance with our advisors, EFG. With the economic uncertainty, it is vital that we keep the funds under review, ensuring that the Trust is able to continue paying out grants to those who need it, whilst maintaining the fund to ensure that such support can be lifelong. We are particularly grateful to those who continue to raise money for the Trust including for the Security Benevolent Fund (SBF). The OSPAs had the SBF as its charity of the year, and enabled us to raise funds to support the sector. 
The Trust is extremely grateful to Past Master Peter French, and his team, for their hard work and extraordinary fundraising at the Spring Dance. Thank you. 
In February, we approved payments out from the SBF, enabling those who work and have worked in our industry support at home when times get tough. We have also made 2 further payments out under the COVID fund, although we are pleased to say that there has now been a drop off in applications. We hope that is good news that those in our industry are no longer dying from or being hospitalised by COVID. Please do get in touch if you know of those still affected. In February, we approved support to pay for a radio base station and 10 radios for the Wanstead and Woodford Air Training Corps to help young people on their journey with the armed forces and the life skills that this will offer.
Finally, I was delighted to see this week that this year's Secure Futures Programme has now been launched. The WCoSP Trust supported the inaugural year last year, and were delighted to provide our support again financially, as well as Trustees offering their support as mentors. Please do get in touch with Ashley Fernandes or Kate Bright if you want to help (see e-mail from the Clerk of 14 March).
Claire Palmer, Chair of Trustees.