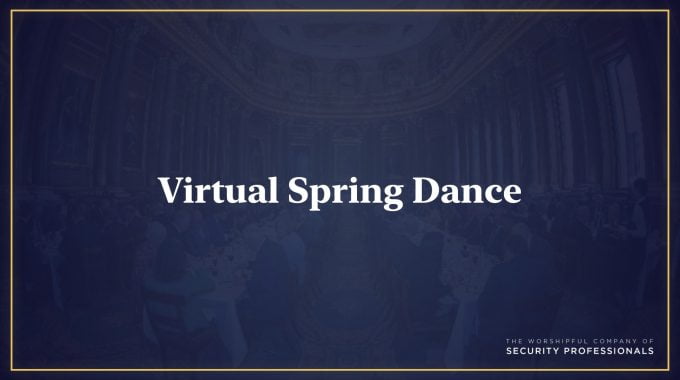 Despite it being a rainy Saturday, over 100 people from the warmth of their own homes joined the 19th Spring Dance – virtually for a great night of entertainment, fun and fundraising along with our online auction for Charity.
We raised over £18,500 – a huge thanks to everyone that supported us through attending and donating for screens , volunteering, bidding, sponsoring, contributing items and to those who dressed to impress.
This year our auction was online and with the periodical shout out of Master of Ceremonies, Michael Thwaites encouraging bidding across a wide variety of auction lots.
Our thanks for auction donations and raffle prizes go to iCloud, Peter Fraser-Hopewell, HMS Severn, 35 Engineer Regiment , Steve Marshall, Mike and Jayne Barley, Yasmeen Stratton, Michael Thwaites, Rod Goss, Tim Watts (Chairman of Pertemps), Claire Palmer, 3 MI Battalion, Andy King,  Paul Mathias, Malcolm Davidge, Wilson James, National Monitoring, Professional Security , SSR Personnel, Matthew Goss & Katie Billinghurst, and Edward Handley-Carrington-Smith.
Introduced by Phil Davies, Past Master of the Hackney Carriage Drivers, Lauran Johansen, a Consultant from the Birmingham Hospital explained why children with life threatening illnesses are so changed by their trip in the Magical Taxi tour to Euro Disney. Some of whom are at the end of their lives.
Chair of Trustees, Claire Palmer gave an oversight of the good causes WCoSP support including the Security Benevolent Fund. This was set up by the Security Professionals to offer help for those that have been employed in the security sector but need a helping hand. The SBF and Trustees deal with an increasing volume of requests, each meticulously reviewed to ensure your fundraising efforts are delivered where needed. This year there have been interventions for those officers hospitalised or for families that have lost their loved ones through COVID-19.
Chris "I can read your mind " magician was just brilliant, with a trick for every household and still no one knows how he did it.
Singer Irie J serenaded everyone with his smooth tones and soul classics, he just cannot wait for next year's event on Saturday the 5th of March 2022.
The event sponsor for the third year was Hikvision. Universal Security Systems sponsored the entertainment, our education sponsor for the second year was Northern Trust, Crilly Consulting the SBF appeal, Team Software for the Charitable Trust appeal, DVS for spot prizes and Gratte Brothers for the HCD Magical Taxi Disney Paris appeal.
We are looking forward to our twentieth year celebration!
Written by Peter French MBE, Court Assistant and Past Master.