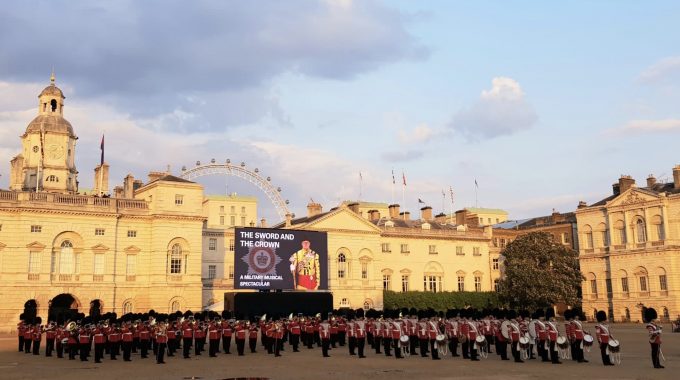 Written by Russell Penny, Middle Warden.
On Tuesday 20th July, I joined the crowds dodging torrential rain to make my way to Horse Guards Parade. As I settled into my seat, the rain clouds drifted away and the sun began to shine, producing a rainbow over the historic parade square.
It was a fitting start to The Sword and The Crown, a military musical spectacular marking the return of the Household Division to public ceremonial duties. The massed bands of the Household Division were joined by the Pipes and Drums of the London Scottish Regiment and the Combined University, the bands of the Royal Yeomanry, and the Honourable Artillery Company in an impressive display of military musical talent and precision parading.
The Sword and The Crown was an evening of traditional and contemporary music which took us on a trip around Global Britain and beyond to Gibraltar and the Falkland Islands. Aided by images on massive screens, the breadth of roles the military provides was highlighted, including the support of the National Health Service in the fight against Covid-19.  There was recognition of the work in support of conservation in Zambia with a new composition, 'Rangers Alert'. Tributes were paid to the work of the Royal British Legion which is celebrating its 100th anniversary in 2021.
After a thrilling performance of the massed bands' own arrangement of James Bond 007, accompanied by a dazzling firework display, the finale brought us back to service, loyalty, and the commitment made by those in our armed forces.
The programme ended with a rousing rendition of the national anthem led by Baritone Rodney Earl Clarke, currently performing in Les Misérables in London's West End. The bands marched off to the sounds of their Regimental marches and 'When the Guards Are On Parade'.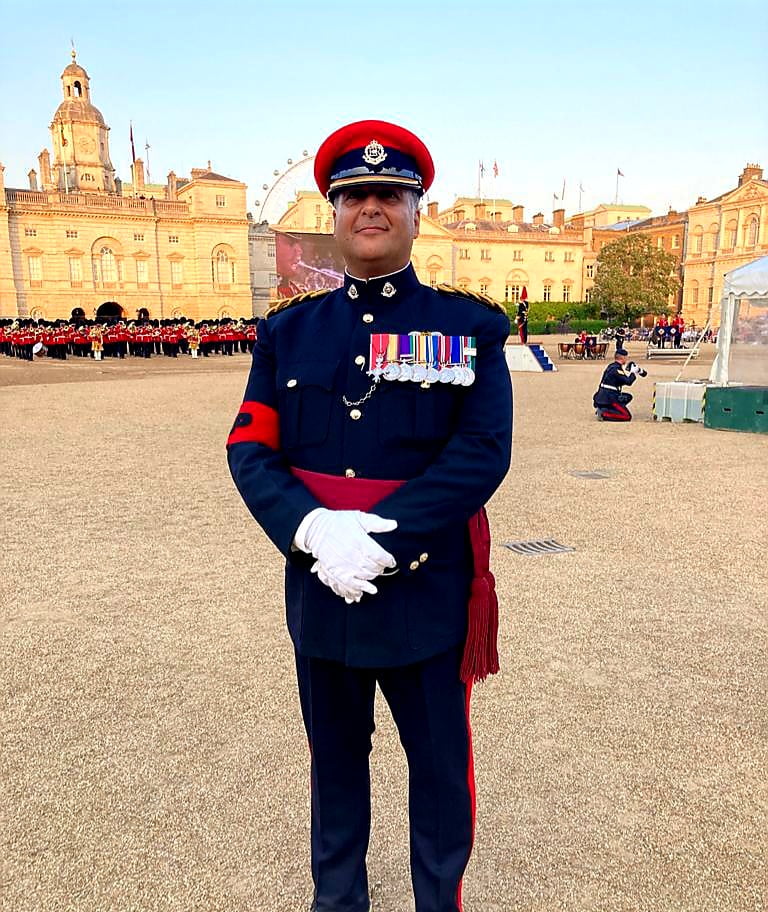 It was a memorable and uplifting evening for which the security was overseen by our very own Liveryman, Major Sav Kyriakou MBE, Royal Military Police.