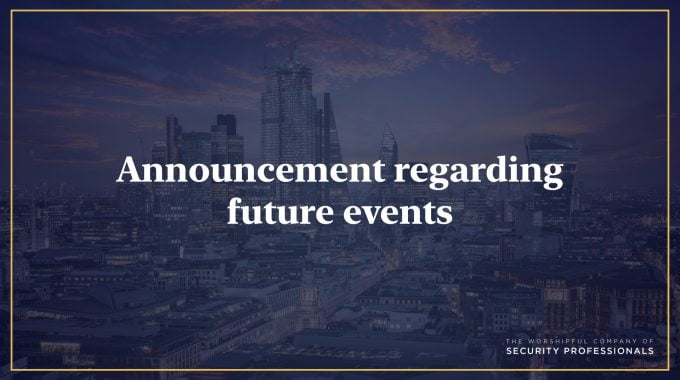 Announcement regarding future events
Dear Members,
Further to the announcement from the Prime Minister this evening, and the latest information on the delay to step four of the roadmap out of lockdown, we are writing to update you on what this means for future Company events.
As you may be aware, the Affiliates Lunch was planned to take place next week. I regret to advise the cancellation of the Affiliates Lunch on 23 June 2021. After much discussion, it was agreed that the Company would be unable to present the Awards Lunch with the appropriate celebration and ceremony within the confines of the current guidelines at the planned venue. We look forward to hosting our Affiliates at a future event where we can ensure that each prize winner is presented in a meaningful ceremony.
We will communicate with all confirmed attendees as a matter of high priority in the coming days ahead. At this stage there is no requirement for you to contact us, but please keep an eye out for official communications in due course. 
Please rest assured that all decisions are made with your safety and welfare as our priority.
Yasmeen Stratton
The Master