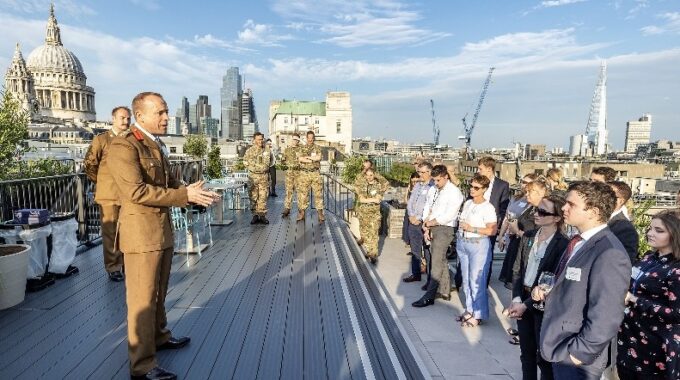 The 2022 Intelligence Challenge for WCoSP Apprentices
The Worshipful Company of Security Professionals' Apprentices were fortunate to have been invited to submit a team in the 2022 Intelligence Challenge. The event is organised and run by 3MI, one of the WCoSP's military affiliates, and hosted by BNY Mellon at their premises in Queen Victoria Street, London.
Prior to the actual event, a training session was organised for the group which was hosted and run by David MacQuarrie in the offices of TadaWeb in London. The day kicked off with a team lunch at the lovely Taberna Etrusca where we got to know each other, calm our nerves and steel ourselves for the challenges ahead.
Having made it to BNY Mellon – the sponsors for the event – and sat ourselves ready for the briefing, the Intelligence Challenge 2022 began in earnest. We were delivered briefs by a selection of 3MI Battalion cadets and officers, based around a fictional but detailed scenario.
Having received the briefing, we then went to our team room with Lucy, our 3MI mentor for the event. The WCoSP Apprentice team consisted of Harry Griffin, Isobel Horsfall, Nicolas Markantonis, Dominic McClaren and Charlotte Wallace.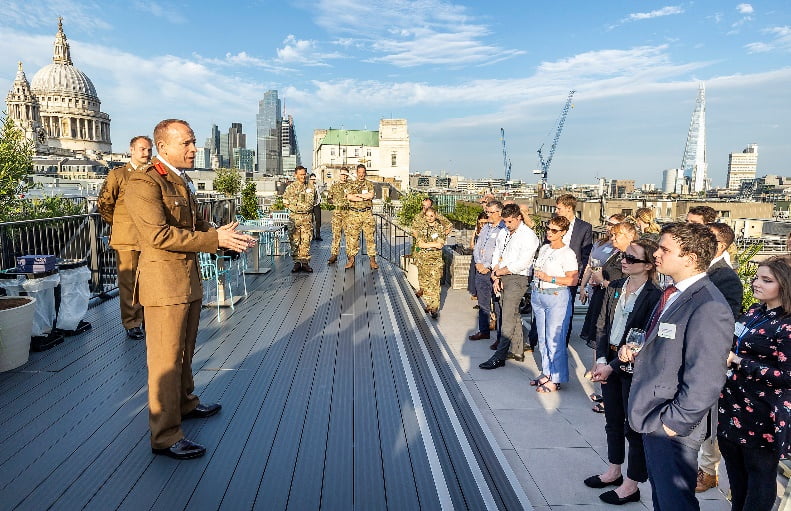 Over the course of the afternoon, the team worked through two interrelated challenges: firstly, completing a series of analytical tasks and drawing up a set of answers surrounding the scenario; secondly, producing and delivering a briefing on a course of action based around the evidence shown.
While there were definitely a few nerves at the beginning of the day, we quickly pulled together and got stuck into the challenge. A couple of personal highlights for me involved analysing a range of open, covert, textual, and geospatial information and deriving meaning from it, as well as starting off the final brief at the end of the challenge.
With the hard work behind us, we finished off the day with the prize-giving presentations, a buffet and some well-earned drinks on the roof top terrace of the BNY Mellon building with a terrific view of St. Paul's.
The standard was very high this year and the marks close, so the judges only placed first and second and while the WCoSP team had received a number of complimentary comments it was not to be our year. While we may not have won (yet…), I think that everyone came away having learnt a thing or two.
It was a terrific experience which was thoroughly enjoyed by all those who took part. I would fully recommend it to next year's team of Apprentices!
Written by Dominic McClaren