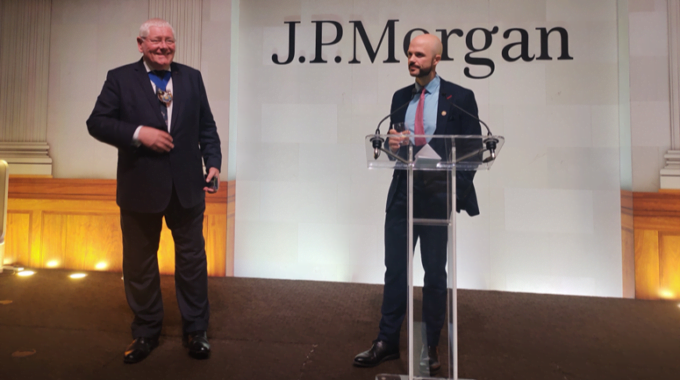 Dinner with the City of London Police Commissioner
The Commissioner of the City of London Police, Angela McLaren was, sadly, unable to join us following an injury and we wish her a speedy recovery.
We were honoured to have Peter O'Doherty, Assistant Commissioner, City of London Police, National Police Chief's Council Co-ordinator for Cyber and Economic Crime, as our principal guest at JP Morgan in Victoria Embankment.
We were privileged to be treated to the fabulous surroundings of the Grade II listed former Great Hall of the City of London School, lovingly restored by JP Morgan.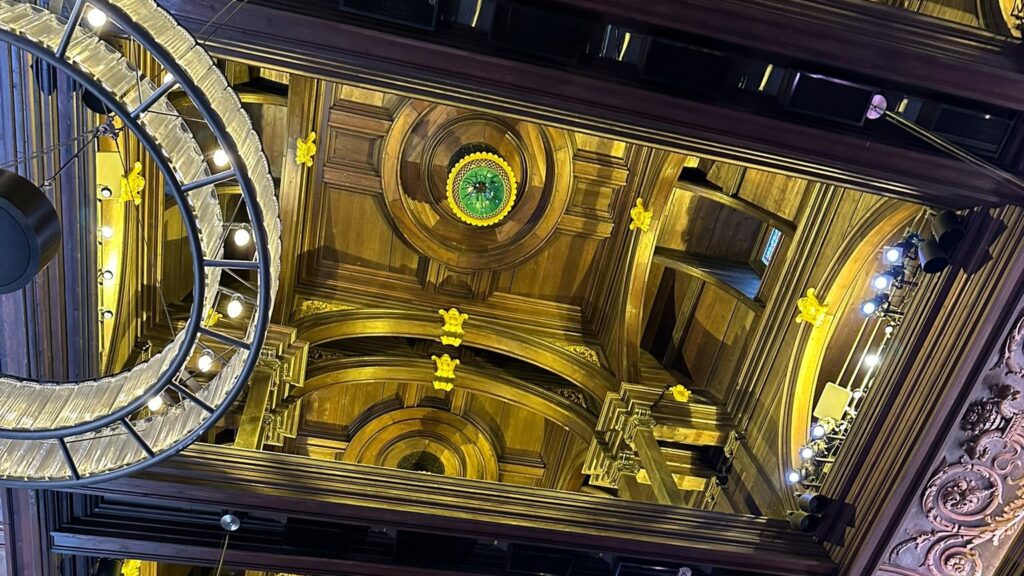 Among our guests, I was pleased to welcome Baroness Henig of Lancaster; former City of London Police Commissioner Ian Dyson QPM, DL; former Senior Nationer Co-ordinator for Counter Terrorism Policing, Dean Haydon QPM and the newly appointed Senior Regional Security Officer at the Embassy of the United States of America in London
Assistant Commissioner O'Doherty gave an insightful presentation under the Chatham House rule of the role of the City of London Police both locally and nationally and the need for radical change in policing. He covered recent events, the war in Ukraine, Fraud and Cyber. He responded candidly to some searching questions. An inspirational young leader.
We are most appreciative of the efforts of Jon Denial and the generosity of JP Morgan for hosting the event for the eleventh time and for providing the food and wine, allowing donations made by those attending the function to directly benefit our Charitable Trust. We are also grateful to Dominic Jones of Axis Communications and Bob Forsyth of Kings Secure Technologies for their continuing generous sponsorship of the dinner.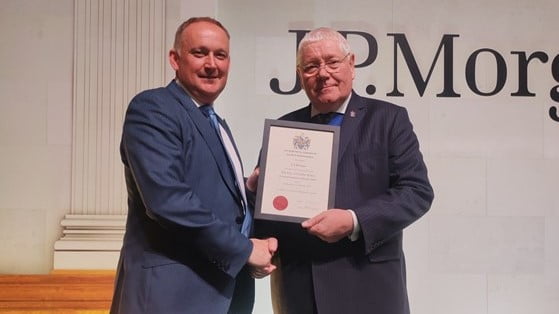 I was able to thank Axis Communications, Kings Secure Technologies and our members who made their donations to our Charitable Trust last year despite the event being cancelled due to the death of Her Majesty Queen Elizabeth II.
We enjoyed an excellent repast with fine wines and good company.
Russell Penny, Master