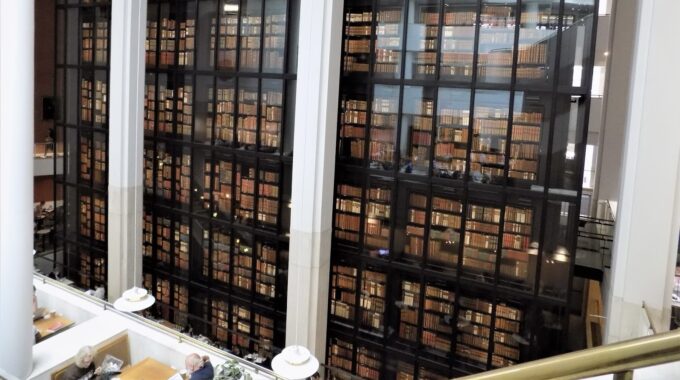 Whisky Evening at the British Library
The British Library was transformed into a haven for whisky enthusiasts on Thursday June 29, as Springbank Distillery, one of Cambeltown's last surviving whisky producers, held an exclusive Whisky Evening. Hosted by David Allen, Director at Springbank Distillery, this event was a rare opportunity for attendees to savour the flavours of six exquisite whisky samples.
Limited to just 40 lucky participants, the Whisky Evening was a highly anticipated affair. Springbank Distillery, a family-owned single malt whisky producer located in Cambeltown on the Kintyre Peninsula, has been licensed since 1828 and is known for its dedication to crafting exceptional whisky. Once home to over thirty distilleries, Cambeltown now cherishes Springbank as one of its finest whisky producers.
The event, made possible by the sponsorship of the CDVI Group, a leading worldwide manufacturer of security solutions, offered attendees an unforgettable experience. The evening commenced with a private tour of the prestigious British Library, which began promptly at 1800. Participants had the opportunity to explore the library's rich history and marvel at its impressive collection before the main event.
At 1930, the highly anticipated whisky tasting began, showcasing a carefully curated lineup of Springbank Distillery's finest offerings. The six sample bottles, expertly selected for this occasion, provided a glimpse into the world of Springbank's distinct whisky brands: Springbank, Longrow, and Hazelburn.
The whisky lineup included the following selections:
Hazelburn Sherry Wood 15-year-old limited release.
Springbank 10-year-old from the core range.
Springbank Local Barley limited release.
Springbank 12-year-old cask strength limited release.
Springbank 20-year-old cask sample from a fresh bourbon cask, at cask strength.
Longrow 20-year-old (Vatting sample of the upcoming 21-year-old release in November).
With each sip, attendees indulged in the complex aromas and flavors that have made Springbank Distillery renowned in the world of whisky. From the refined elegance of the core range to the enticing limited editions, the whisky tasting presented a captivating journey for all who attended.
The evening's festivities concluded at 2200, with attendees bidding farewell to an unforgettable experience. The Whisky Evening at the British Library, graciously hosted by David Allen and Springbank Distillery, left participants with cherished memories and a deeper appreciation for the art of whisky-making.