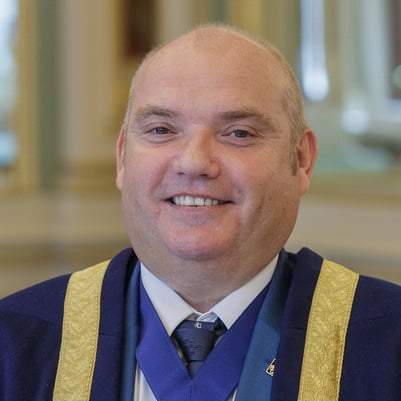 Steve been in the security industry for 30 years, holding a number of senior security positions within the private sector.
Steve is currently Business Development Manager Corporate at HIKvision, the largest manufacturer of electronic security products in the world, specialising in video surveillance solutions. Steve has been a member of ASIS for many years, and has worked on the committee aiding in delivering events prior to being made a main board director from September 2015.
Steve is a Freeman of the City of London, Senior Warden of the Company, Committee member of the City of London Crime Prevention Association, and for three years and a hub team member for the Cross Sector Safety Communications (CSSC) – set up by the Metropolitan Police for public safety. Steve is a Security Excellence Award judge and a Trustee of Embrace Child Victim of Crime Charity; brightening up the lives of children and young people badly effected by crime.