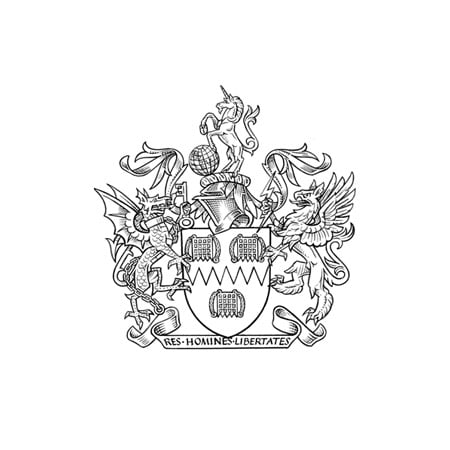 Richard joined the Guild of Security Professionals in 1999 shortly after it had been formed. He was made a Freeman of the Company in 2001 and became a Freeman of the City of London in 2002.  In 2008 Richard was a member of the first group in the Company to take Livery.
Richard has served on a number of the Company's Committees and became a Court assistant in 2011. He served as the Company's Merchandising officer for some 11 years and was a founder member of the Apprentice Management Group. With his connection with the London and South East Region of the Air Cadet organisation, he was able to forge the Company's long standing relationship with them and the nomination of a large number of first class Apprentices. He is now an Honorary Court Assistant.
Richard is now retired from business, but had a long and varied career in various aspects of Security. He was appointed sole security surveyor with a leading Insurance broker in the City of London in 1970, working throughout the UK. He continued this role until, in 1975, when he was asked to become the Insurance and Police liaison officer with one of the UK's leading Safe and Strongroom manufacturers. He continued in this role until 1979 when he left to join a company developing the, then, new science of electronic locking systems.
In 1980 he was head hunted to join Europe's largest Insurance broker as National Security Advisor, where he was involved with major projects in the UK and throughout Mainland Europe.
In 2005 Richard took redundancy and set up his own Risk Control Company working again throughout the UK, until he retired in 2019.
To occupy his leisure time, in 1965 he joined the City of London Special Constabulary and served with them for some 11 years rising to the rank of Sergeant until leaving in 1977, as traveling from his home on the Essex/Suffolk borders to the City became increasingly difficult. He was on duty throughout the City's celebration weekend for the Queen's silver jubilee in that year. He then volunteered to help his local unit of the Air Cadets and after a few years, in 1981, was granted a Commission in the Royal Air Force Volunteer Reserve.  He continued to serve for some 22 years leaving with the rank of Squadron Leader, Deputy Officer commanding Essex Wing of the Air Cadets.